What Time do M&S Reduce their Food? A Guide for 2023
What Time do M&S Reduce their Food? A Guide for 2023
Navigating the world of yellow stickers can be a fantastic way to save money on your food shopping. Big-name, high-quality retailers like M&S often sell food nearing its best before date or use by date at reduced prices, a practice known as yellow sticker shopping.
In this blog post, we delve into the times when M&S reduce their food prices and how savvy shopping can help you bag some fantastic bargains.
Yellow Sticker Shopping: A Smart Way to Save
Firstly, yellow sticker shopping is an approach many shoppers use to save money on their grocery bills. The yellow stickers denote items that are due to expire soon or have reached their sell by dates. These reduced items can offer great value for money, often costing a fraction of their full price.
Understanding Reductions: When do Prices Drop?
The exact times when supermarkets reduce prices can be completely store dependent. Therefore, this guide should be used as a rough guide only. In M&S, reductions tend to start early in the afternoon, and increase throughout the day. By late afternoon, you might find yourself scoring some of the best bargains on the yellow sticker section. The final reductions often happen just before the store closes.
The M&S Difference: Quality on a Tight Budget
Even on a tight budget, you can enjoy quality food from big brands like M&S. Their fresh fruit and veg prices are competitive, even before reductions. But with the yellow sticker items, you can walk away with top-quality produce for a fraction of the cost. Not only does this offer better value than other major supermarkets like Co Op, but it also cuts down on food waste.
Planning is Key: Meal Plan and Shop Smart
For the most effective yellow sticker shopping, you might want to meal plan for the week based on the reduced items you find on the day. Be flexible with your shopping list. If you see bakery items, meat, or bread on the yellow sticker aisle, adjust your meal plan accordingly. This way, you can have a varied and nutritious diet while saving money.
Make Your Savings Go Further: Use Freezer Bags
Remember, many yellow sticker items can be frozen. Stock up on freezer bags and when you find a good bargain, buy in bulk. This approach can make a big difference to your wallet, especially if you're feeding multiple family members.
A Few More Tips to Save Money on Your Food Shop
Be regular: The same people often snag the best deals. By regularly visiting your local store, you can become familiar with when reductions are most likely.
Loyalty pays: M&S, like most stores, offer loyalty schemes. Take advantage of these for extra savings.
Don't forget the food banks: If you're struggling, food banks are there to help. Also, consider donating any excess food you may have to prevent food waste.
Remember, each store and its individual store managers may operate differently, and prices vary. But with some patience and a good eye for a bargain, you can make your grocery shopping at M&S a money-saving venture. Happy yellow sticker shopping!.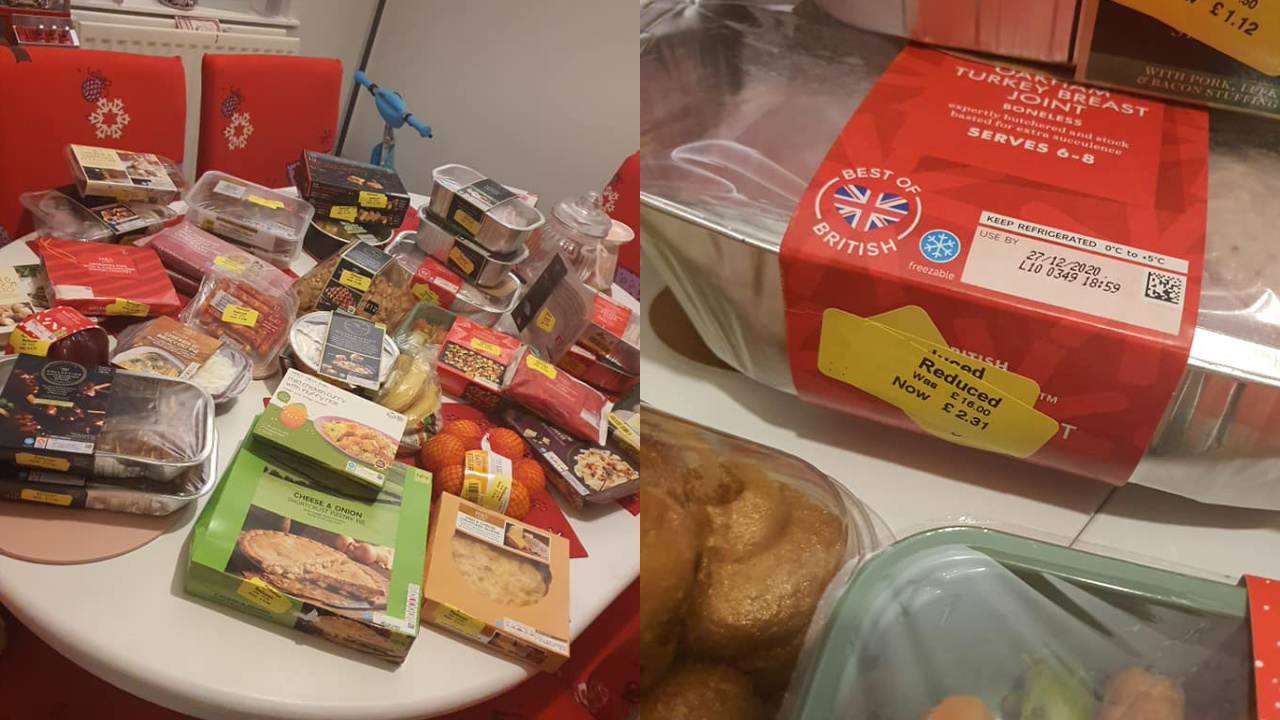 Frequently Asked Questions
All About M&S Food Reductions and Yellow Sticker Shopping.
What is yellow sticker shopping?
Yellow sticker shopping refers to the act of buying food items that have been marked down in price with a yellow sticker. These items are usually close to their sell by dates or best before dates and are reduced to sell quickly.
When does M&S reduce their food prices?
While the reduction timings can be completely store dependent, M&S generally starts reducing their food prices from early afternoon, with additional reductions later in the day. The final reductions typically happen just before the store closes.
How can yellow sticker shopping help me save money?
Yellow sticker shopping can significantly lower your grocery bills as the items are priced much lower than their original full price. By incorporating these items into your weekly meal plan, you can eat quality food while staying on a tight budget.
Can I freeze yellow sticker items?
Yes, many yellow sticker items, especially meat and bread, can be frozen. Simply place the items in freezer bags to preserve their quality. This allows you to bulk buy and save even more on your food shopping.
Is M&S the cheapest supermarket for yellow sticker shopping?
While prices vary and are completely store dependent, M&S is known for offering good quality food at reasonable prices. Their yellow sticker items can provide better value compared to some other major supermarkets.
Does every M&S store reduce their food prices?
Most M&S stores participate in yellow sticker pricing, but the specific timing and the amount of reduction can vary. It depends on factors such as the store's location and the discretion of individual store managers.